Fabian Sinz leitet seit dem 01. April 2021 die neue Forschungsgruppe Maschinelles Lernen am Institut für Informatik.
Fabian Sinz is the head of the new research group Machine Learning at the Institute of Computer Science since April 01, 2021.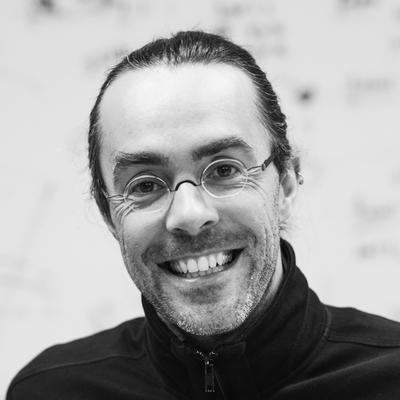 Herrn Sinz' Forschungsinteressen liegen im Bereich des Maschinellen Lernens für Life-Science Daten, insbesondere für neurowissenschaftliche Daten. Seine Forschungsgruppe entwickelt tiefe Lernalgorithmen für ein besseres Verständnis des visuellen Kortex und für die Generierung von experimentell überprüfbaren Vorhersagen. Insbesondere interessiert die Forschungsgruppe, warum biologische Systeme so viel besser generalisieren als derzeitige Computer Vision Systeme und wie man Eigenschaften aus biologischen Systemen auf künstliche Systeme übertragen kann. In Göttingen soll das Portfolio auch auf medizinische Daten erweitert werden. In der Lehre wird Herr Sinz Vorlesungen, Seminare und Praktika zu Probabilistic Machine Learning, Deep Learning, Reproduzierbares Datenmanagement, Maschinelles Lernen und das Gehirn, und anderen weiteren Themen im Bereich Maschinelles Lernen und Life Sciences anbieten.
Wir heißen Herrn Prof. Dr. Fabian Sinz herzlich willkommen an unserem Institut und wünschen ihm einen guten Start!
***
Prof Sinz' research interests are in the area of machine learning for life science data, in particular for neuroscience data. His research group develops deep learning algorithms for better understanding of the visual cortex and for generating experimentally testable predictions. In particular, the research group is interested in why biological systems generalize so much better than current computer vision systems and how to transfer properties from biological systems to artificial systems. In Göttingen, the research portfolio will also be extended to medical data. Prof. Sinz will offer lectures, seminars and practical courses on Probabilistic Machine Learning, Deep Learning, Reproducible Data Management, Machine Learning and Brain, and other topics in Machine Learning and Life Sciences.
We welcome Prof. Dr. Fabian Sinz at our institute and wish him a good start!