Ideenwettbewerb für Studierende 2019
»Studium international gestalten – at home and abroad!«
Mitmachen, teilnehmen und verändern!
Alle Studierenden sind aufgerufen, sich zu beteiligen. Der Einsendeschluss ist der 17. Juni 2019 (23:59 Uhr).
Mehr Informationen finden Sie hier.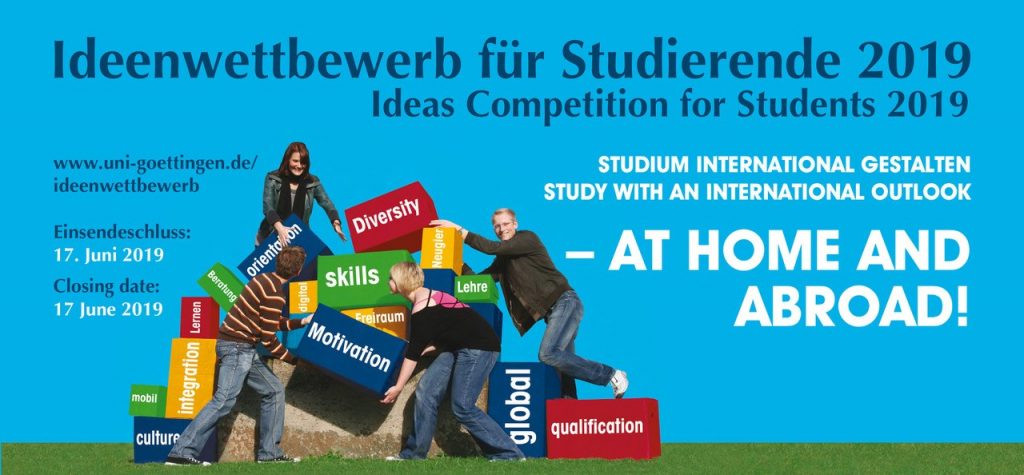 Ideas Competition for Students 2019
»Study with an international outlook – at home and abroad!«
Join in, participate and make a difference!
All students are invited to participate in the competition. This year's deadline is June 17, 2019 (11:59 p.m.).
More information can be found here.